Bernie Krause will give an introductory talk
Bernie Krause Wild Sanctuary project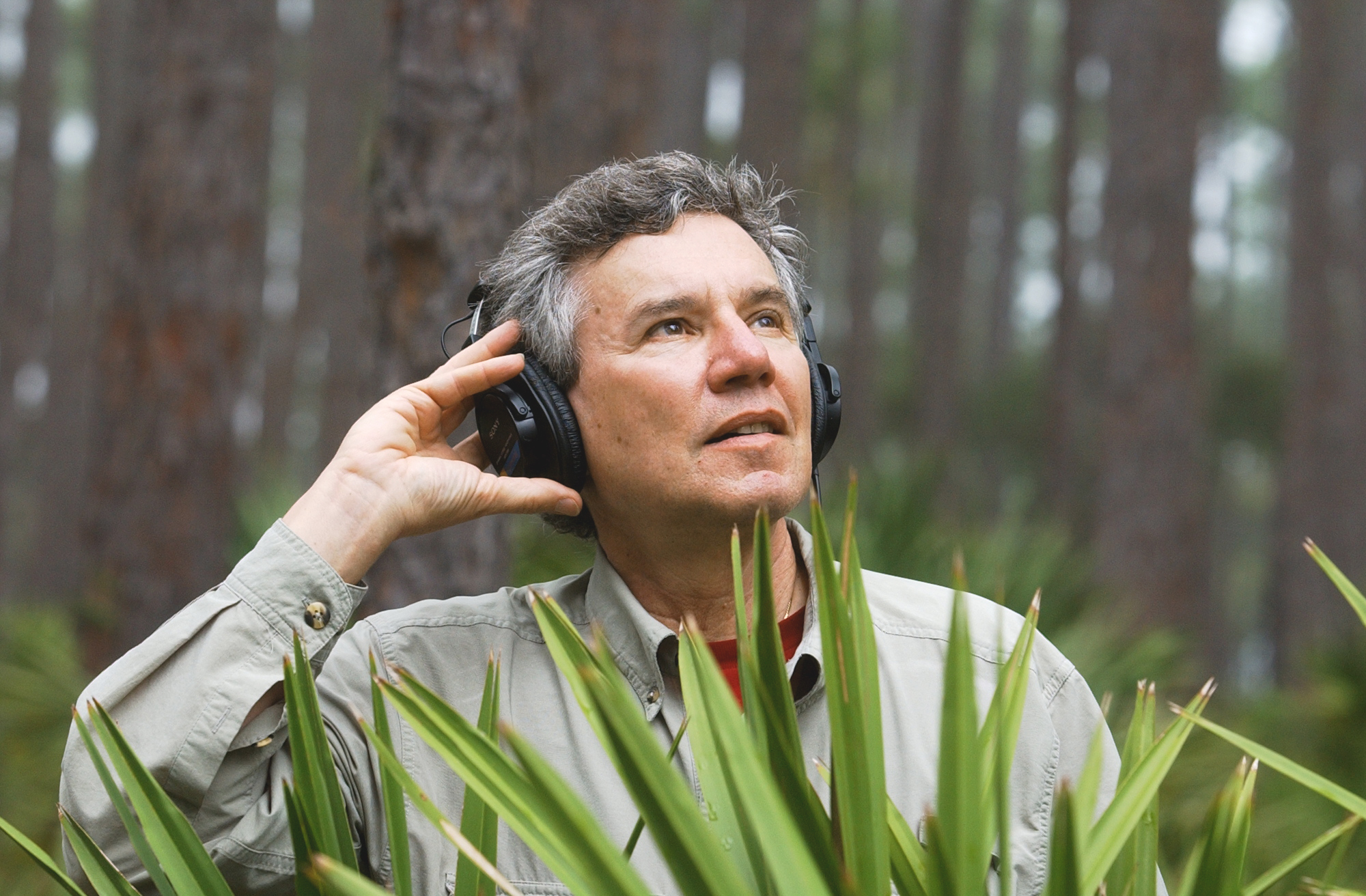 Since 1968, Bernie Krause has traveled the world recording and archiving the sounds of animals and environments large and small. Working at the research sites of Jane Goodall (Gombe, Tanzania), Biruté Galdikas (Camp Leakey, Borneo), and Dian Fossey (Karisoke, Rwanda), he identified the concept of biophony based on the relationships of individual creatures to the total biological soundscape as each establishes frequency and/or temporal
bandwidth within a given habitat.
His contributions helped identify the fundamentals of soundscape ecology, a new discipline. Krause has produced over 50 natural soundscape CDs in addition to the design of interactive, non redundant environmental sound sculptures for museums and other public spaces throughout the world.

Krause, who holds a PhD in Creative Arts with an internship in Bioacoustics, was a key figure in implementing natural soundscapes as a resource for the U. S. National Park Service. In 2006, under the auspices of US Fish & Wildlife, the Calgary Zoo, Google, Stanford, Harvard Universities, the University of Utah, and several other institutions, he led three teams to capture the first natural soundscape examples ever recorded in the Arctic National Wildlife Refug e.

His new book, The Great Animal Orchestra: Finding the Origins of Music in the World's Wild Places, was published by Little Brown (Hachette) March, 2012, and has been translated into 7 languages.
In July, 2014, the Cheltenham Music Festival will premier a new symphony composed by Richard Blackford and Bernie, featuring the BBC Symphony Orchestra. The Great Animal
Orchestra: A Symphony for Orchestra and Wild Soundscapes, is based on Krause's
book and is the first live performance piece to incorporate natural soundscapes as
a component of the orchestration.